Using the latest laser CNC machinery, Premet Fabrication can laser cut parts precisely to your specification. A wide range of materials and thicknesses can be laser cut, including mild steel, aluminium and stainless steel.
Laser
Our CAD department ensures parts are nested as efficiently as possible on the material to provide maximum usage of material and reduce cutting times. The entire process ensures an accurate, efficient, cost effective cutting solution.
Laser Cutting and Profiling
Laser cutting and profiling is being used for an increasing number of applications in sheet metal processing and represents a unique quality. The high level of production flexibility and the almost unlimited diversity of materials and shapes explain its worldwide recognition as an indispensable basic technology.
Benefits of Laser Cutting
The precision capabilities of our machinery provide a range of benefits to our customers:

High Speed Laser Cutting Sheet Metal
Mild steel, stainless steel, aluminium, galvanised and zintec material.

Superior Finish
Laser cutting gives a superior edge and finish when compared with punching or shearing; a finish that requires no deburring. A polished edge finish can be achieved on stainless steel using a nitrogen gas.

Intricate Detail
All intricate etchings and markings are possible; complex shapes can be cut without the need for potentially expensive tooling.

Tolerance And Distortion
Using laser technology, tolerances of +/-0.1mm are achievable in many thicknesses, while localised heat distortion is reduced.
Bending Services
We also offer CNC Bending services using our top of the range Amada HFE 1303 M2 press brake. It is the perfect complement to our laser cutting machine, allowing us to press components more accurately, quicker and more cost effective then our competitors, a benefit that we can pass on to our customers.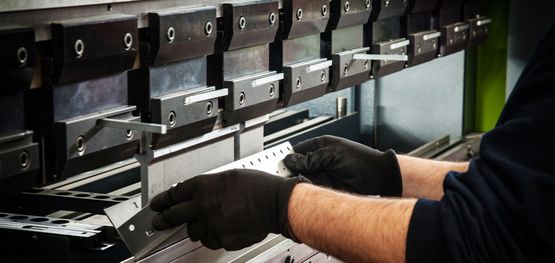 We provide an accurate, efficient, cost effective cutting solution. Contact us for more information.